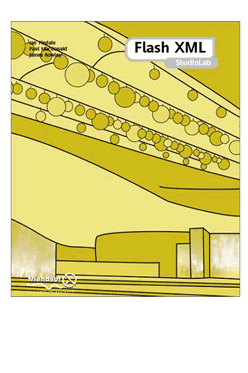 FlashXML StudioLab
IFDNRG co-authored FlashXML StudioLab, published in October 2001 by Friends of Ed (Wrox Publishing).
XML is everywhere. It provides a versatile, cross-platform way of describing data. It's the way in which the information of the future will be stored. However, by itself, XML looks dull. It needs dressing up in diamonds and pearls to bring it to life. How can this be done? By using Flash, that's how.
This book is the foundation for mixing motion graphics with business functionality. Running through the book is a comprehensive case study comprising tutorials using real-world examples that place the technology firmly within the context of professional web and multimedia Flash design.
Please note this book is now out of print, and technology moves quick enough for this to be out of date by now.
Commisioning
With almost a decades worth of experience coding solutions to complex problems we have the skills to handle whatever your project may require.
Other case studies