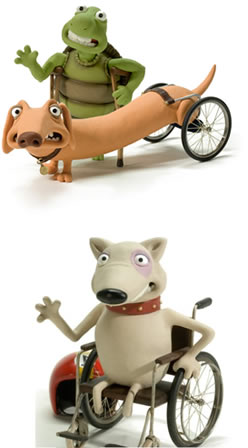 Case Study: Creature Discomforts
IFDNRG handled hosting for Creature Discomforts, a high profile campaign intended to change the way people think about disability.
The site makes great use of video, and the footage is beautifully created by Aardman Animations.
The campaign was publicised nationally and was also seen on TV adverts around Christmas.
To cope with high demand IFDNRG offered load balanced Flash hosting across our suite of clustered servers.
Visit www.creaturediscomforts.org
To find out more about IFDNRG's enterprise level hosting and streaming facilities, please contact us
Other case studies