Live Event Broadcasting / Live Event Webcasting / Broadcast Providers
IFDNRG broadcasts a variety of live events onto the internet for clients and in addition to handling the streaming aspects we can also provide full production facilities. From small meetings to large corporate events you can trust us to make sure your live broadcast/event goes smoothly.
We have been involved in live event broadcasting for over 18 years and have the experience to handle any scenario.
Live Streaming Provider UK
IFDNRG are an established UK based web broadcast live streaming provider and provide reliable live streaming (webcasting) for events in the UK and beyond. We have over 18 years experience in broadcasting live events from the most challenging of locations. We can provide cross platform streaming facilities and can provide everything you need right down to experienced technicians and reliable and tested broadcast encoding equipment.
Bonded 4G Upstream
Where internet connectivity is problematic, we have LiveU encoders which can take multiple 4G sim cards to allow us to broadcast from practically any location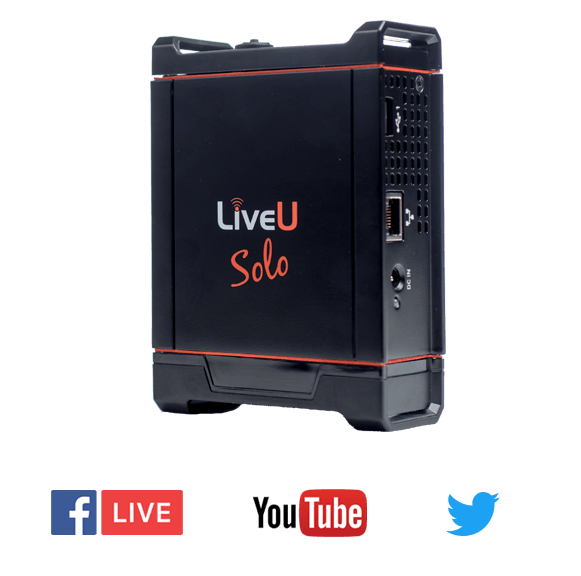 4K/HD Streaming
We have a variety of 4K HD-SDI cameras, capture cards and vision mixers to ensure the best possible resolution quality.
| | |
| --- | --- |
| Blackmagic Ursa Mini Pro 4.6k | |
| Blackmagic Studio 4k | |
| Blackmagic Micro Studio 4k | |
| BlackmagicATEM 2ME 4k | |
| Blackmagic ATEM 1ME 4k | |
| Blackmagic Ultrastudio 4k | |
| Blackmagic Video Assist 4k | |
| Blackmagic Hyperdeck Mini 4k | |
| Go Solo 4G Encoders | |

Wowza Streaming

We run Wowza based servers to handle fast low latency streaming to crossplatform desktop and mobile viewers, and with a variety of CDN's to suit any broadcast.

For social media streaming, we can relay to Facebook/Twitter and YouTube as required.

Live Broadcast Features

In addition to the actual stream, we can provide a range of interactive features to bring the event to your users.
This includes:

Slide synchonisation
Viewers can submit questions ( via email, audio or video messages)
2 way interaction, live viewer webcam can be brought into the event.
Social Media integration,. hook up your facebook + twitter accounts.
Our completely dynamic player has been designed so that we can control all aspects of the viewer experience without connected viewers doing anything.

Presentation running late, no problem we can push messages to clients.
Unexpected or changed slides can be dealt with in real time.
in fact all aspects of the broadcast are configurable in real time.

Streaming Capacity

As we own and run our own rack of high specification servers we can handle events of any scale. Whether you need to broadcast to 5 people or 50,000 we can and have handled it. For the largest events we have a number of partners and cloud resources who we can spread load across.

Web casting from Edinburgh, Scotland

Whilst our servers are based out of London based data centers, our offices are based in Edinburgh. We travel all over the UK/Ireland for events, and handle streaming for global clients. For local webcasting from Edinburgh, Glasgow (or anywhere else!) contact us.

Stream your Wedding

We can handle all the technical and production aspects to stream your wedding online.

Outside Broadcast

IFDNRG provide outside broadcast facilities specifically for internet distribution and specialise in multi-directional web interactivity bringing your audience back into your event. If you need help getting your event online, contact us..

Broadcasters for SNP Conferences
Broadcasters for Kings College London
Broadcasters for various NHS events
Broadcasters for Strathclyde University
Broadcasters for Heriot Watt University
Broadcasters for 3gsm global mobile conference
Broadcasters for Careers Scotland Global Enterprise Challenge
Broadcasters for AGM's for organisations such as LINX
Broadcasting 2007 AGM NESTA
3 years experience broadcasting SPL, European and International football.